Author: Sharon Lee
Editor: Anna Feitzinger
How often have you looked through the window and thought to yourself, "Oh, it's such a nice day outside. The sun is shining …" and immediately remember that you had signed up to use the microscope and will be inside a dark room for the rest of your afternoon?
Or wondered what else could you be doing during your graduate school years, other than meticulously pipet precise amounts of solutions and stare at computer screens to make sense of your fresh new data obtained using a protocol that took you half a year to optimize?
As graduate students, we are often so focused in completing our core classes, passing our qualifying exam, and gathering data for a publication that we forget all the other opportunities available to us in graduate school. We immerse ourselves into becoming the next Einstein that our days start and end at our lab doors.
Conducting rigorous research is definitely at the core of a successful graduate school experience. However, one might argue that gaining leadership and communication skills are just as important. So, whether you are simply looking for a reason to take a break and step outside or wanting something more to do beyond just your lab, check out some of the awesome graduate student groups on campus and consider volunteering for one of their fun events!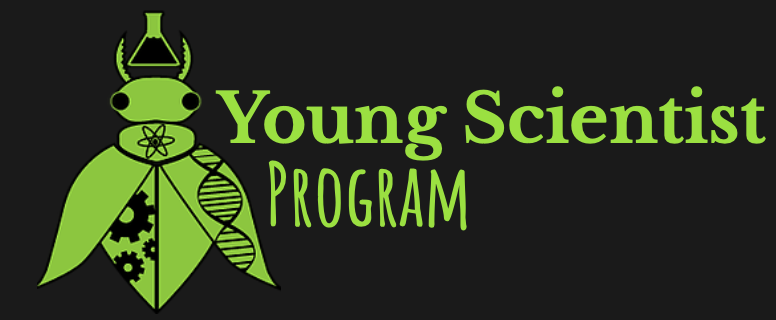 Young Scientist Program (YSP)
The Young Scientist Program is a collaborative effort between scientists and teachers to improve K-12 science education through interactive activities in the classrooms. Founded by BMCDB graduate student, Briana Rocha-Gregg back in 2014 and currently led by BMCDB graduate students Jennifer Baily and Abby Primack, YSP aims to empower all children to pursue higher education and careers in STEM fields. As graduate students, there are multiple ways to get involved in YSP from program management and event planning to designing fun instructional science worksheets for teachers to use in their classroom.
Jennifer and Aron Judd, a new YSP volunteer, joined the program as it reminded them about similar outreach work they did as undergraduates in their previous institutions.
 "Participating in YSP exposes you to the economic status of a lot [of] schools around Davis and puts you on the forefront of inspiring children to pursue science." – Aron Judd Mendiola, current YSP volunteer and 1st year BMCDB graduate student.
For George Bell, a veteran YSP member since 2015, it was the students' enthusiasm for playing with microscopes and extracting strawberry DNA that he found infectious and a worthy goal to pursue.
If you are passionate about giving back to the community and serving those who may not have access to science education, YSP can provide you with the opportunity to make a difference! Check out their website and look out for upcoming volunteering events.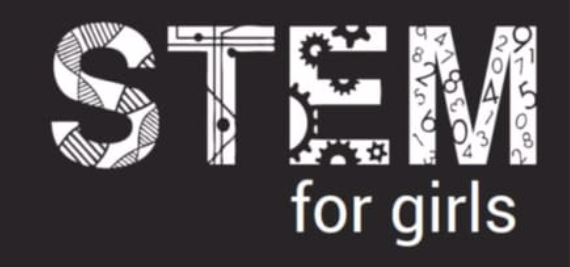 STEM for Girls
STEM for Girls is an annual one-day outreach event hosted by the UC Davis Women's Resource and Research Center in collaboration with Associate Professor Dr. Tina Jeoh. Organized by a committee of graduate students from various graduate groups, STEM for Girls invites over 50 middle school girls from the Woodland and Sacramento areas to UC Davis for a full day of interactive immersion into STEM. The goals of the program is to build the confidence of these young children, coming from mostly underrepresented and lower socioeconomic communities, in their abilities to participate in STEM and more importantly to introduce them to relatable and accessible STEM role models.
A Biomedical Engineering graduate student and a member in this year's STEM for Girls planning committee, Alena Casella is excited to connect with the girls and be a role model for them. Although organized by graduate students, the STEM for Girls event is open to anyone at UC Davis who is interested in helping out as one of several team leaders or a volunteer. Undergraduate Charlyn Ritchie, who was a team leader last year, led a group of 10 girls to different workshops, lab tours and demonstrations through the day while answering any questions the girls had.
The 8th Annual STEM for Girls event will take place on Saturday, May 11th, 2019. Fill out an application form if you would like to volunteer by Friday, May 3rd, and share all things you love about science to a little one. If you missed this year's deadline to volunteer, fret not and keep an eye out for the event when it comes back again next year!

Equity in Science, Technology, Engineering, Math and Entrepreneurship (ESTEME)
Formed by two graduate students, Nicole Nunez and Jeni Lee, originally as Women in Leadership back in 2013, ESTEME has come a long way since then. Today, the mission of this graduate student-run organization is to raise awareness and promote inclusion of all individuals interested in STEM and entrepreneurship. ESTEME is unique in its two branch systems where one branch focuses on outreach and the other in professional development. Current ESTEME members can take advantage of both and participate in either depending on their interests.
Under their Outreach branch head by Co-Vice Presidents, the organization provides graduate students with the opportunities to be involved in science communication and outreach at the K-8 level.
 "We both wanted to join a community that was actively engaged in improving diversity and addressing some of the inequities in STEM fields outside of the university setting." – Alexus Roberts and Hannah Nelson, Co-Vice Presidents of ESTEME Outreach.
In the Professional Development branch, led by Vice President Linda Ma, ESTEME aims to bridge the gap for graduate students from underrepresented groups in the sciences to pursue STEM careers after their PhD.
Sign up to receive updates on when the next ESTEME outreach or professional development meeting will be taking place via esteme.ucd@gmail.com. Meanwhile, browse through their website to learn more.

Science Says
Science Says is a science communication group at UC Davis primarily made up of graduate students from various backgrounds and early career scientists. The overarching goal of the organization is to make science interesting, relevant, and accessible to everyone through communicating science in easy, comprehensible ways to the general public.
One of the ways the group achieves this goal is through their blog, Science REALLY says, which seeks to ensure that scientific data is accurately represented and not lost in translation when it reaches the broader audience through the media. Science Says also collaborates with other science communication groups such as CapSciComm from Sacramento and invites experts from the field of science communication to campus to train interested students.
Destiny Davis, current President of Science Says, found the organization to provide her an outlet for a different sort of creativity other than her research work, including a supportive community of scientists. Sydney Wyatt, Social Media Chair on the leadership team, joined the group out of her interest in written communication and to help the group's mission to curate a well-informed scientifically literate public.
For more information about this dynamic group, visit their website and send them an email at ucdavisspcg@gmail.com if you are interested in becoming more involved.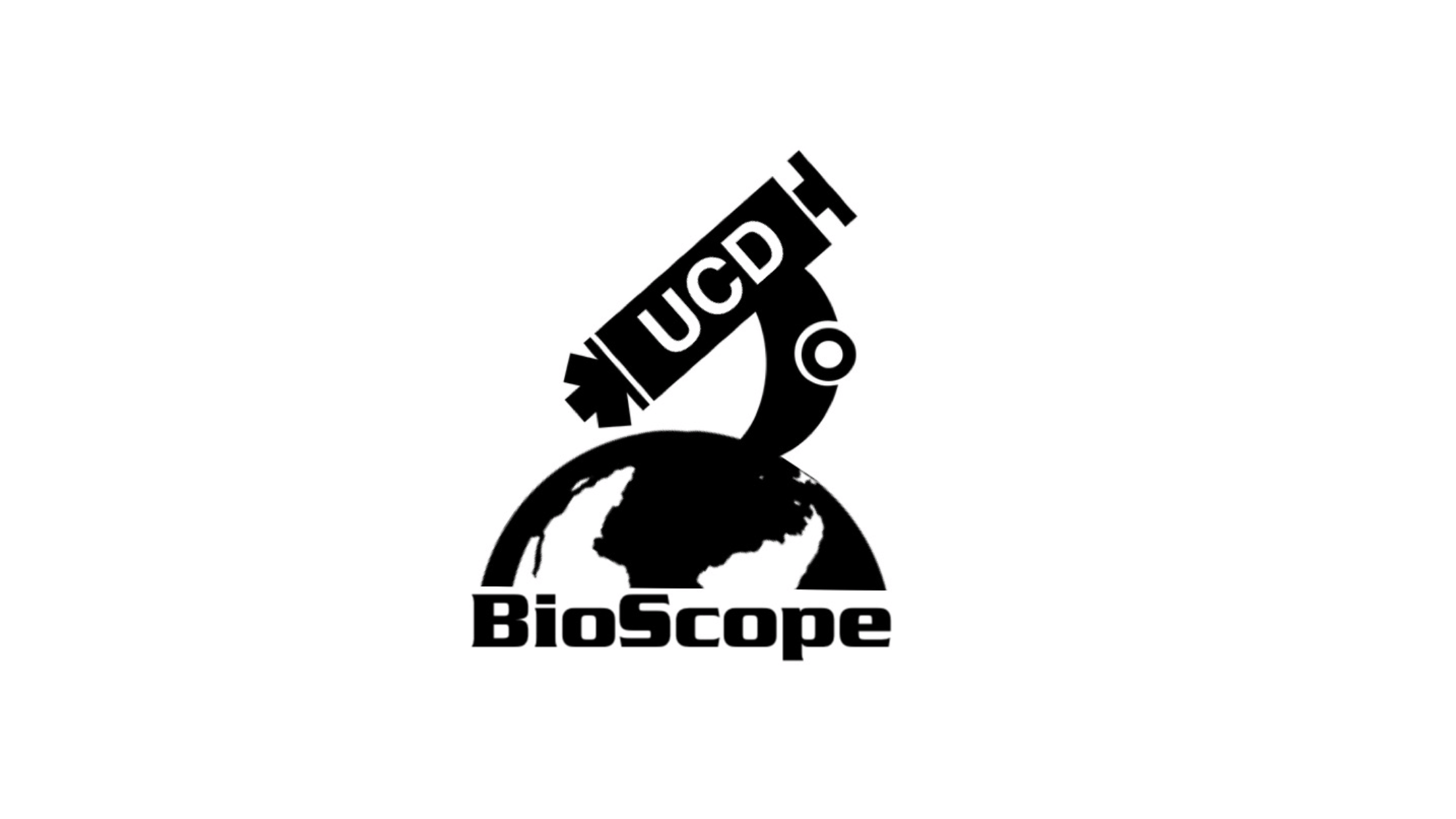 BioScope
Stemmed from the idea and eagerness to share experiences of biomedical sciences graduate students, BioScope is a blog created by a group of BMCDB graduate students with the guidance of Professor Dr. Sean Burgess.
The online publication features written content covering topics ranging from science policy and ethical issues surrounding the use of scientific technologies to open discussions and tips for success in graduate school. Since its inception in 2018, BioScope has expanded to include students from other graduate programs. It also offers anyone in the UC Davis community with the opportunity to write special featured articles as invited writers without long-term commitments and involvement within the organization.  
Current Co-Editor in Chief and founding member, Keith Fraga describes BioScope as a collaborative opportunity for graduate students across the life sciences at UC Davis. BioScope is an up-and-coming graduate student group looking for new contributors to take on leadership roles and shape the organization's future as it continues to grow.
 "Part of the challenge is balancing leadership roles with other graduate school responsibilities, but the outcome is always fulfilling." – Anna Feitzinger, Co-Editor in Chief of BioScope.
Take a break and read one of the many articles published on the BioScope website. If you have an idea or a story in mind that you would like to share and write about, reach out to the group at UCDBioScope@gmail.com.